Meeting Their Concerns
For your talk to meet its objective, it has to meet the audience's concerns.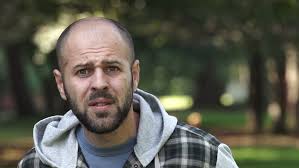 One of the most sure-fire ways to lose, and even anger, an audience is to fail to meet its concerns. It might come to your presentation with a few issues it wants you to clarify, or it might be that during your speech it realises that more might be expected of it. Either way, you need to recognise your audience's concerns otherwise your speech has little chance of achieving its objective.
This failure to meet the audience's concerns happens all too often. I've watched in bewilderment as a finance director, faced with an audience of GPs that he wanted to persuade to extend surgery hours, talked about the benefits for patients without ever acknowledging the extra workload that the doctors would have to do, and how they might be compensated. I've wondered why a crime and safety officer would speak to an audience of shopkeepers at length about the alcohol and narcotics schemes the council was encouraging rough sleepers to join, rather than explain the immediate steps that the department was taking to make the streets around their businesses less intimidating.
Neither of these speakers was stupid, but they fell into a classic trap: they wrote the speech for themselves, not their audience. So keen were they to get over the elements that they found interesting and worthy, that they forgot to ask themselves the crucial question - 'Will my audience care about this?'
To ensure your speech meets your audience's concerns, ask yourself these questions:
What problems are my audience currently experiencing?
What problems might it experience in the near future?
What stories might it have read in the media? Are these stories entirely factual?
Can I speak to some audience members? So rather than sitting at your desk considering how shopkeepers may feel about rough sleepers, go into a shop and ask. Do your market research.
Can I alleviate their concerns? Well if you can, great. Make it clear what you will do. But if you're not convinced you can, it's still better to address the concern and explain the current limitations that prevent you from acting than ignore the concern because you feel embarrassed that you can't immediately solve it. Appearing thoughtful but frustrated is a better look than looking out of touch and insensitive.

"Emma delivers our mayoral training together with group courses. Her preparation formulas really boost delegates' confidence; they take the fear out of addressing large audiences. Essentially though, she's a highly effective trainer. The before and after is always very obvious."