Doing Yourself Justice in Court
An insightful and practical workshop that fine-tunes solicitors' advocacy skills
Overview
Doing Yourself Justice in Court is a full-day face-to-face workshop that equips solicitors and trainees with the public speaking skills required to be an accomplished, effective advocate.
The workshop is delivered by Emma Taylor, a public speaking coach who has worked with lawyers for over 12 years, and Zaheer Afzal, a barrister with 18 years' experience.
Together, they impart insider and real-world tips so that participants can prepare a persuasive and organised case in very little time. From conducting an honest pre-hearing chat with a client to delivering the peroration of a closing speech with flair, the workshop gives delegates a practical and throrough advocacy work out.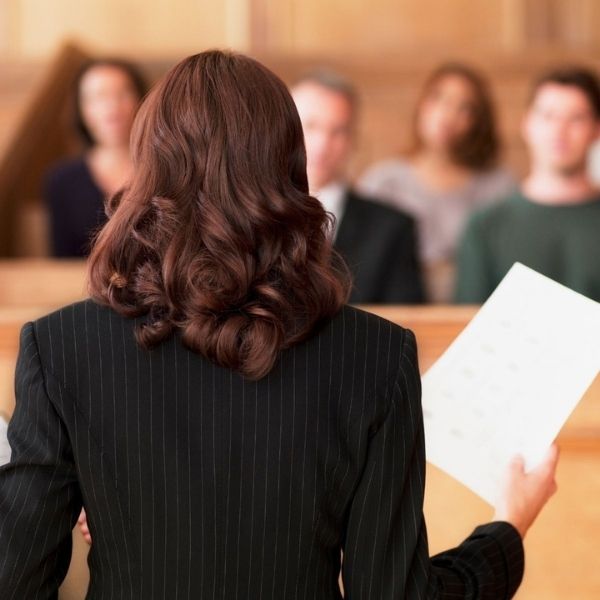 Outcomes
By the end of Doing Yourself Justice in Court, delegates will know how to:
Understand the motivation of the tribunal
Arrange an opening and closing speech that flows
Employ the three rhetorical appeals to enhance arguments
Prepare for effective cross-examination
Sight-read, so they are always able to make quality eye-contact with the judge
Use prompt cards effectively
Project their voices and enunciate clearly
Use pitch and other stressing techniques to enhance their arguments
Manage adrenaline
Workshop Details
Workshop length:

Six hours

Maximum delegates:

Six people

Workshop fees:

£2,000.
Travel and accommodation expenses are additional.
"Our members all commented on how insightful and enjoyable they found Emma's 'Tell it to the Judge' workshop. It equipped them with practical and effective tips that they can immediately put into practice. Participants said they would highly recommend the event to other lawyers and, therefore, I would too"