Making Your Mark in Meetings
Speaking up and Making Impactful Constributions
Overview
Making Your Mark in Meetings is a half day workshop that equips participants with the skills to be an influential presence and, thereby, make a positive impact during meetings.
It introduces delegates to preparation and delivery techniques that will make them more visible, articulate and effective in meetings.
Whether making a contribution virtually or answering questions face-to-face, the session imparts tips that will help delegates become clear, concise and focused contributors.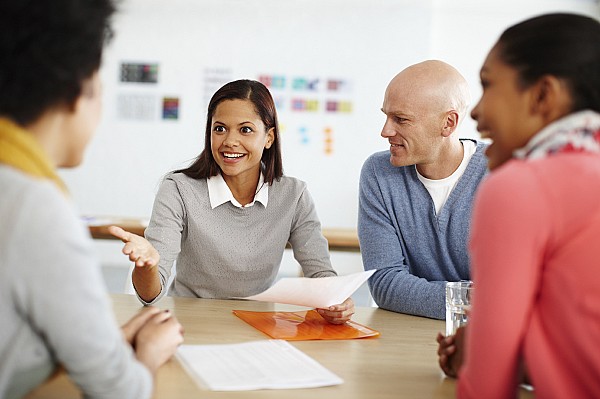 Outcomes
By the end of Making Your Mark in Meetings, delegates will know how to:
Structure a contribution and update
Handle questions calmly and succinctly
Project information - look around the table, use the face and voice to emphasise key points
Avoid projecting a negative demeanour or behaving in a manner that could distract or undermine the meeting
Present themselves in the best light - literally for virtuals
Listen actively
Manage nerves
Workshop Details
Workshop length:

Three hours

Maximum delegates:

Eight people

Course Fee:

£500.
Travel expenses are additional.
The workshop can be delivered virtually and face-to-face.
To join a public webinar via Zoom on 20 February, 11 - 12.30pm, click here.