Speaking as a Leader
Inspiring an Audience with Your Speech. Public Speaking for Senior Managers.
Overview
Speaking as a Leader is a presentation skills workshop that teaches senior managers how to give an authentic speech that will not only move and persuade listeners, but spark them into action too.
Drawing from the rules of rhetoric, storytelling and performance, the workshop equips delegates with a broad and detailed understanding of how powerful public speaking is achieved. The course helps emerging leaders to inspire staff and thereby meet their organisation's objectives.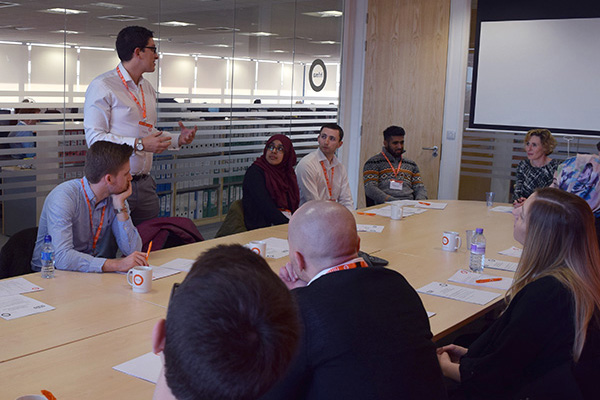 Outcomes
By the end of the Speaking as a Leader workshop delegates will know how to:
Understand the needs of any target audience
Apply the three classic rhetoric principles - ethos, logos and pathos
Use rhetorical concepts skilfully
Define their key message
Craft a memorable sound-bite
Apply storytelling techniques so the speech takes the audience on a journey
Narrate a pertinent story or anecdote
Deliver an inspiring call to action
Be themselves - ensure that their character comes across
Use their gestures, faces and voices to complement the verbal message
Project their voices in spaces with lively acoustics
Course Details
Course length:

Six hours

Maximum delegates:

Six people

Course fees:

£800 per course. Travel expenses are additional.
"This was an excellent event, very well presented and professionally put together. It covered practical, actual and hypothetical situations including projection and voice control. Would definitely recommend this to other members."
Let's Talk!
All training courses can be tailored to suit your needs. To chat through in more detail or find out any further information, give me a call on +44 (0)7973 933782 or if you prefer I can call you.