Using Your Voice Effectively
Making Your Points Clear and Impactful
Overview
Using Your Voice Effectively is a half-day workshop that imparts simple techniques that university lecturers can employ to protect their voices and use them more effectively too. Lecturers not only learn how to maintain a healthy, clear voice but they are also taught how to create a more 'listenable' voice.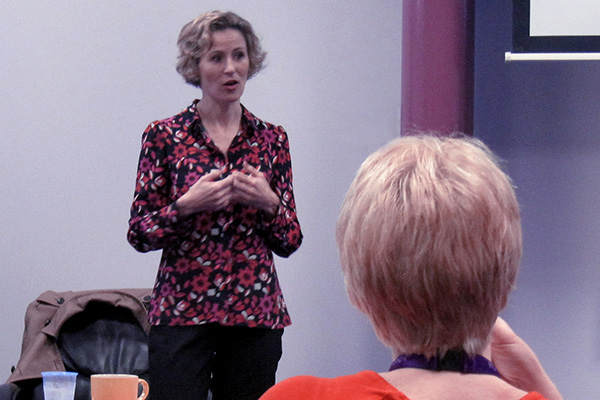 Outcomes
By the end of Using Your Voice Effectively, delegates will know how to:
Achieve a good posture that will promote healthy speech
Breathe efficiently
Perform a full vocal warm-up
Keep the voice in healthy condition
Combat difficult acoustics
Use their entire vocal range
Stress key words effectively
Use pauses
Resist vocal fillers
Improve enunciation and projection
Course Details
Course length:

Three hours

Maximum delegates:

Ten people

Course fee:

£600 + travel expenses
"Emma delivers a practical, highly engaging workshop to help lecturers improve their vocal delivery. She excels at encouraging participation from mixed experience groups to ensure all are able to improve their performance."
Let's Talk!
All training courses can be tailored to suit your needs. To chat through in more detail or find out any further information, give me a call on +44 (0)7973 933782 or if you prefer I can call you.